Ramadan Nights Puzzle Set
Ramadan Nights Puzzle Set
Product DIM: 23 x 10 x 6.5 cm
Weight : 400 gm
Age group : 4 years +
Language: English/Arabic
Content: Double sided 35 pieces Puzzle including a coloring side + 5 pieces 3D Lantern puzzle craft + 4 sides kalk paper + 1 tea light candle
Product DIM: 23 x 10 x 6.5 cm
Puzzle DIM: 25 x 35 cm
Weight : 400 gm
Age group : 4 years +
Language: English/Arabic
Content:
Double sided 35 pieces Puzzle including a coloring side + 5 pieces 3D Lantern puzzle craft + 4 sides kalk paper + 1 tea light candle
Details:
A colorful Ramadan night puzzle with a Lantern making craft introducing the idea of the joyful month of Ramadan to the little ones in the house.
Slowly build their love for the holy month so that when they are eventually able to fast, they will look forward to the month with happiness and understand some of the fundamental principles.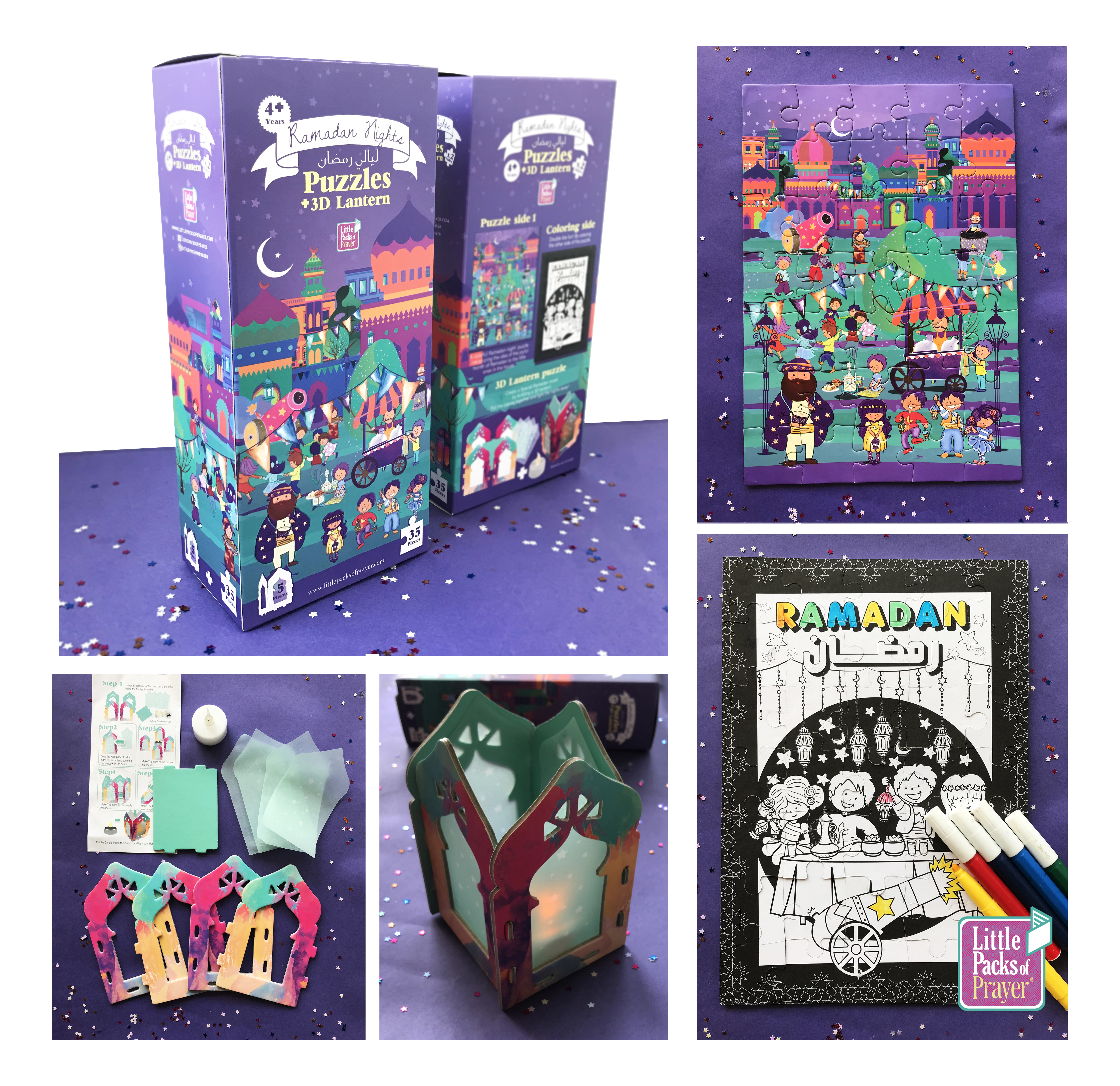 IMPORTANT NOTE:
– ORDER TAKES FROM 1 TO 2 WEEKS INSIDE CAIRO.
– SHIPPING FEES  NOT INCLUDED AND DEPENDS ON QUANTITY AND WEIGHT.